Project start: April 2019
12S6P LiIon Battery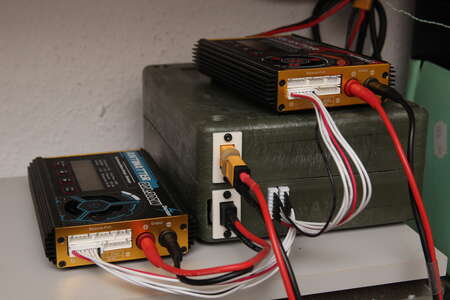 With the increasing amount of driving things the need for better battery packs has also risen. Lately the stock 10S2P LiIon battery used for the
Hoverbrett
came to its limit. As previously done for the
Bobbycar
I wanted to build more battery packs from 18650 cells.
The basic idea came from this plastic box used for storage in the Bundeswehr (German armed forces). Just about 72 cells fit in the inside which makes for a battery pack with 12 in series and 6 paralleled each.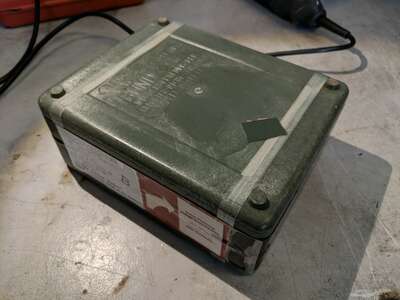 This is what is normally inside of a e-bike battery: 50x 18650 LiIon cells configured as 10S (=37V nominal voltage). On this one the bms probably went bad.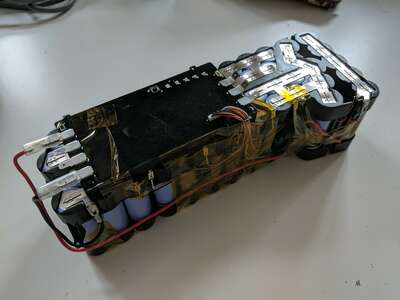 Taking them out of the enclosure was kinda difficult. The nickel strips which are welded to the battery terminals are really thick and needed to be ground off. Pulling them off would rip the whole cell apart.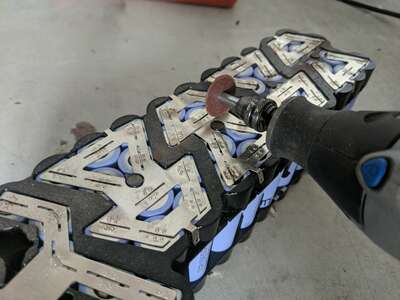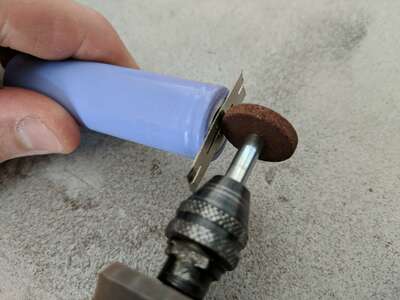 I left eight out of ten paralleled sets together and added one battery each to get to 6P. The other 22 cells came out of old laptop batteries. Before welding them togeter I measured each cell/pack to sort out bad ones and also to figure out a combination, which allows an even discharge.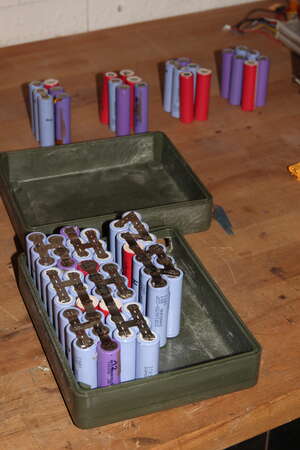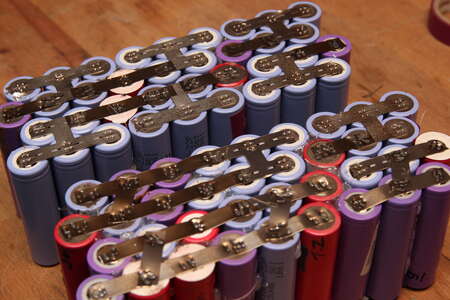 Basically this is not a 12S battery, but two independent 6S6P packs which can be connected in series. This makes it possible for me to use my rc battery charger, which also does the balancing.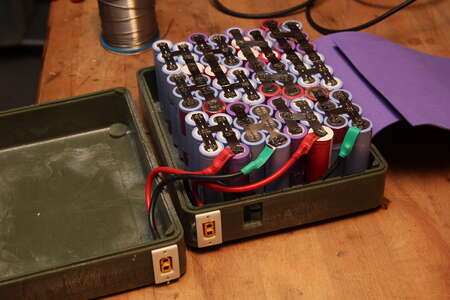 Because I'm not installing a bms a connector for balancing is needed which attaches between every paralleled set. A XT60 connector sits flush in a
3D printed mount
. To prevent the house from burning down in case of a short on the outside of the battery box two 60A Mini ANL Fuses were added for both 6S packs.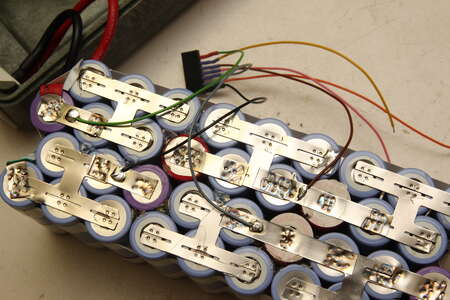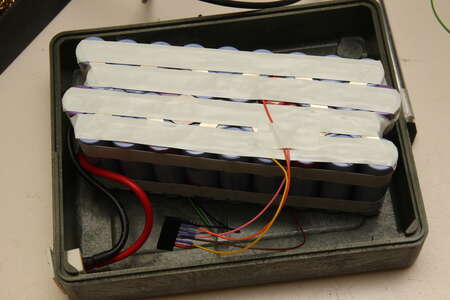 A bit of foam rubber prevents things from moving around. Some electrical tape keeps the box together.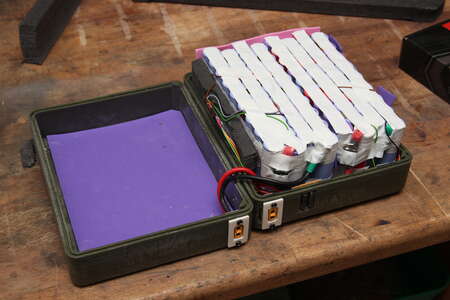 And thats all. The cells were measured at around 1500mAh capacity with 400mA discharge current down to 3.3V.
All in all I am expecting 9Ah (400Wh) from this.